What is changed with marketing when it comes to Internet? The answer is usually the phenomenon of Word of Mouth.

When we deal with marketing in physical markets, we mainly talk about Business to Consumer (B2C) and Business to Business (B2B). But also when we deal with after sales and customer satisfaction we talk about Customer to Business (C2B). But there have always also been a fourth communication component in marketing and that is Costumer to Customer (C2C). The best example on C2C is Word of Mouth. However, this C2C, and also C2B, has always been difficult in the physical markets. But now on Internet, it is all about C2C and C2B. We talk e.g. about viral marketing and Buzz marketing. However, on internet one has to be sensitive with how one design B2C activities. One should try to find ways to influence in an unobtrusive manner – not to disturbed or anger the ongoing conversation (C2C).

In a Forrester blog post, Josh Bernoff discusses the problem with finding profitable business models on internet. Most of the innovative business ideas have problem to generate profit. He argues that there are four types of business ideas which have proven to be successful. All of these four is mostly about business markets. A producer asks a company to investigate some aspects of their consumer market:

1 The first example is companies which listen to the consumers' conversation.
2 The second is companies which talk to the consumers in the market. This is tricky but valuable if the player can find the right tone.
3 The third is companies which tries to energize the consumers to act. This is about doing reviews and ratings.
4 And fourth and final is companies which try to embracing ideas in the market and try to make something out of them - i.e. new business ideas.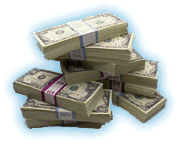 The reason for these four models' profit success is that they add real value. I see all these successful business models to have an important focus on facilitate and tap into the Consumer to consumer communication (C2C). It is C2C which are the driving force on internet. This is an important lesson for the marketing industry. C2B, B2B, C2B has to adapt to C2C. Marketing has to rethink the approach and try to blend in the former three into C2C. We maybe have to come up with some new labels. We could talk about BC2C, B2BC or something similar along that line. Another, and more constructive, suggestion is that we give upp the concept of Business and customer and instead talk about different forms of co-producers and value creaters.